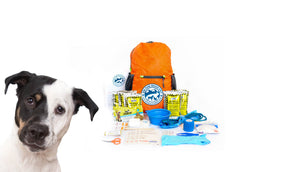 Adventure Seekers...it's in the bag!
Our Dayhiker is perfect for the on-the-go pet owner. From exploring the city to roaming the country, we've got your pet covered.
LEARN MORE
ON THE GO
Throw our bag in the car and know that you've got everything your pet needs for an adventure or an emergency. The perfect all-in-one solution for a busy pet owner, we've thought of everything, from recreational needs to emergency preparedness, so you don't have to.
Peace of Mind
I feel at ease taking my two dogs with me wherever I go in SoCal earthquake country, knowing that if anything happens, I have what I need to take care of our furry family members.
Important and Easy
I got my On The Road Pet kit as a present from a friend to keep in my car. I live in a blizzard & hurricane prone state and it's nice to know that I don't have to think about the small but critical stuff for my dog and me.
The Basics, In Case You Forget
I took my dog for a hike on a hot day and when we got back to the car I had forgotten to fill the water bottle I keep in the car. My poor dog was panting non-stop. I got a kit to keep in my car so there would always be water for my buddy (and me)
Our Best-Selling Dayhiker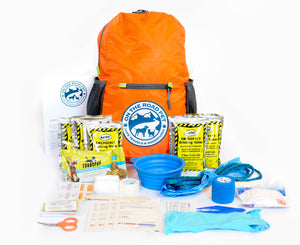 DAYHIKER
Sale price Price $58.99 Regular price